Let's make life a little easier for you
Grab my 12 FREE Canva Templates!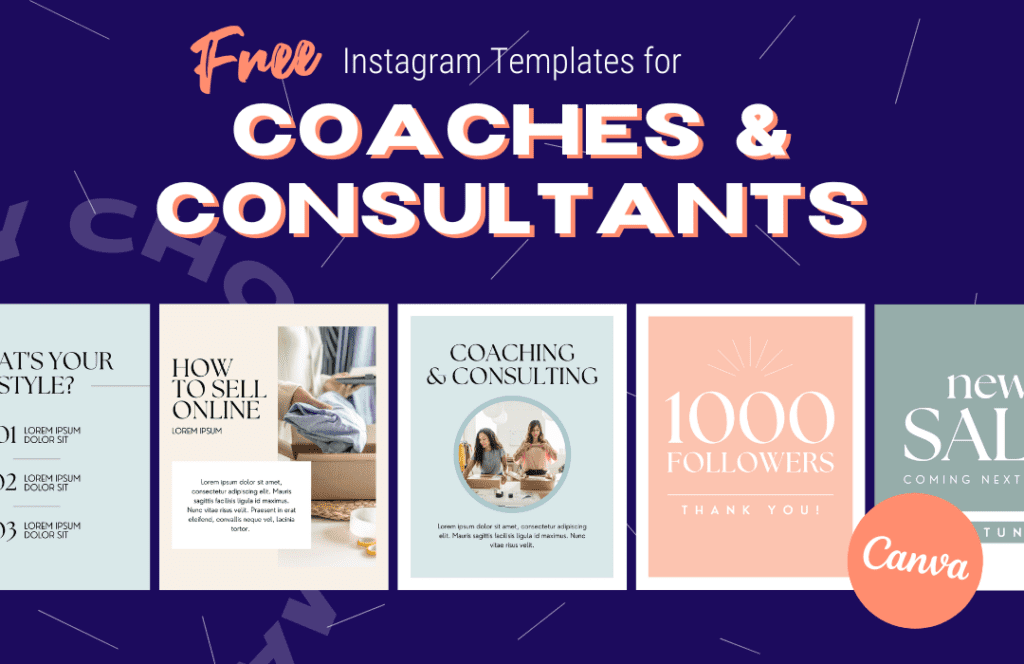 Are you sick and tired of trying to create eye-catching graphics for your coaching or consulting business on social media? Well, dear friend, look no further! Our talented in-house graphic designers created these 12 Free Canva templates, specifically designed for coaches and consultants.
Not only will these templates save you a ton of time and hassle, they'll also help you:
So, what are you waiting for? Sign up now to receive these 12 Free Canva templates straight to your inbox. It's quick, easy, and you'll be on your way to creating stunning graphics in no time. Promise.