Forget about starting from scratch!
Grab my TOP 12 BEST CONVERTING, done-for-you caption templates!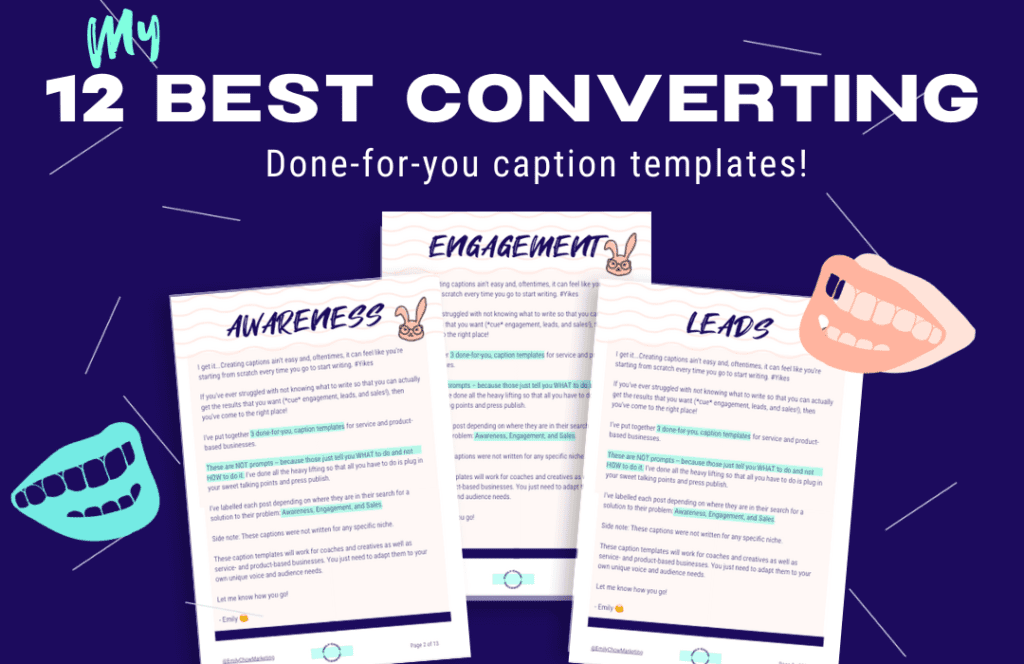 If you've ever struggled with not knowing what to write so that you can actually get the results you want (*cue* engagement, leads, and sales!), then you've come to the right place! I've put together my 12 best converting, done-for-you caption templates for service and product-based businesses. These captions are:
I've done all the heavy lifting so that all you have to do is plug in your sweet talking points and press publish. So, what are you waiting for?? Let's go!